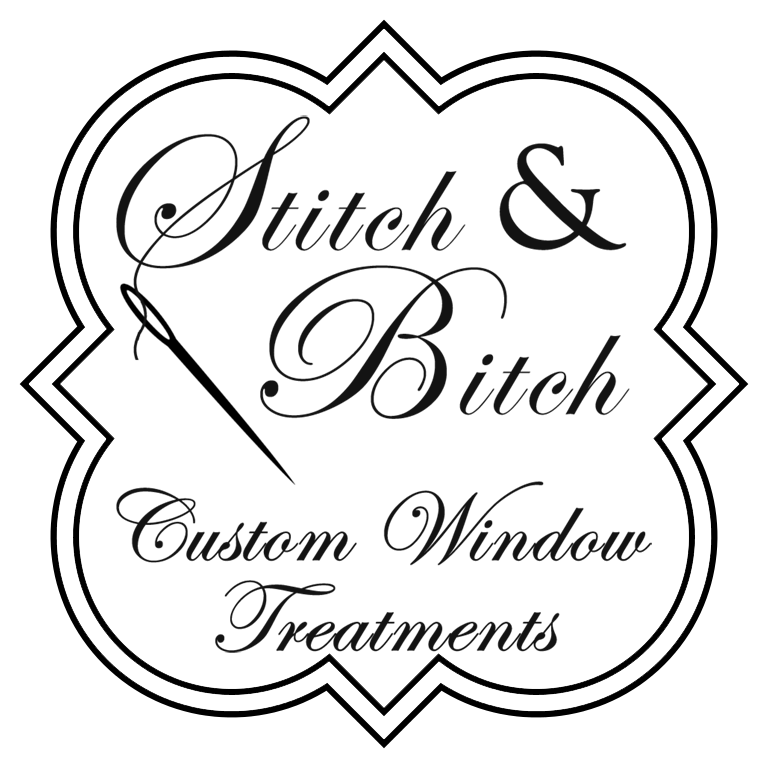 Stitch & Bitch Custom Window Treatments
If you're looking for high quality and personal service, you've come to the right place. At Stitch & Bitch we'll give you the attention and personal service you'll come to expect and enjoy!
Our consultations are highly personal.  We view your home while getting to know you and your personalities.  We get a feel for how you use your rooms, what you want to change or add, and what we feel could benefit from change. Your personality & style drive our ideas and suggestions for window decor & covering, and other home accessorizing with fabric treatments. 
We stay in tune with light, color, textures, privacy and sound (echo, outside noise, open rooms).  Our design suggestions are based on all of those factors, along with the family & home's personality & vibe.
About Katy and Stitch & Bitch
I began sewing, and was involved in my mother's workroom, when I was about 7 years old.  My favorite place to be was beside her at the work table, ironing, sewing corners, and using scraps of fabric to make clothes.  Sewing has always been my hobby; making patterns and construction are my fascination!
In 1983, while working as a social worker, I started working in the workroom for my aunt.  I built my home workroom, with table and professional sewing machines, after a few years.  In 1994 Stitch & Bitch Custom Window Treatments was launched as a business.
Since then I have expanded my experience and knowledge in many ways, such as: collaborating and networking with other workrooms and designers, selling all types of fabrics, shades, blinds & shutters,  and attending various ongoing educational programs for window treatment  professionals.
The "Stitch & Bitch sisters" was the term my family gave to my aunt and mother  during their workroom years, and I loved it!  Now, my sister Diane often works with me; she, too, is an expert in the construction of all we do.
I'm proud to be a member of:
The Window Coverings Association of America (WCAA)

The Western NY Chapter of WCAA

The Rochester Workroom Association

The America's Window Covering Buying Network